The new Act will come into effect on 1 July 2021. The new Act and proposed Regulations will allow 'old permissions' covered under the Environment Protection Act 1970 to be rolled over as a permission under the new Act.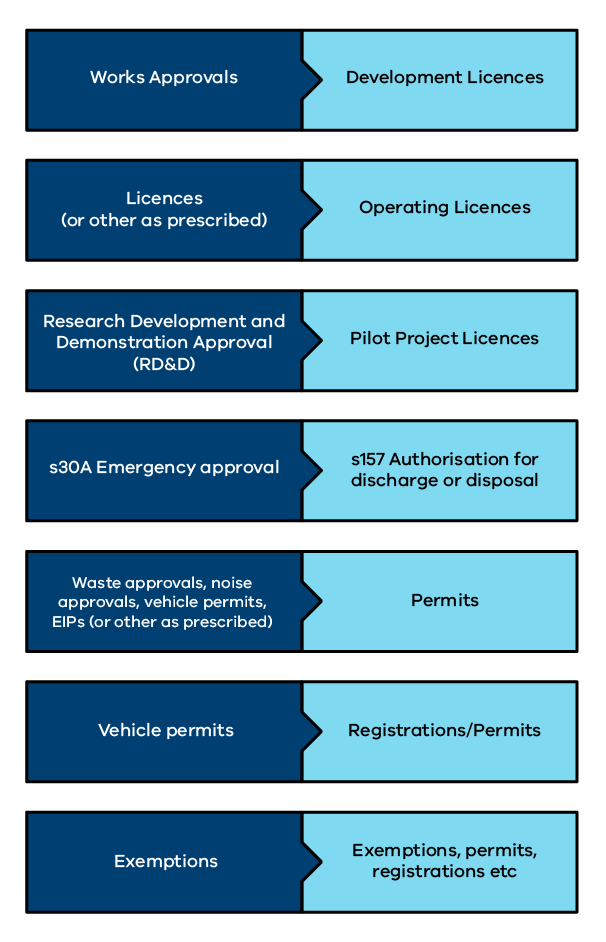 We will still be reviewing licences at regular intervals. Under the new Act, we will review licences approximately every five years.
During the first year of the new framework we may work with you to change your licence conditions, to ensure that it is compatible with the new legislation.
The proposed Regulations include some changes to fees for permissions. The proposed changes to fees have been made in line with the Victorian Government's cost recovery principles. More information about changes to fees is available on the new laws page.
'Proposed final' versions of the new subordinate legislation – the Environment Protection Regulations and Environment Reference Standard (ERS) – have been released to support Victorians to prepare for the new Environment Protection laws.
Accredited licence holders
There will be no accredited licences under the new Act. The proposed Regulations do not include a licence fee discount or exemption benefits that apply to current accredited licence holders.
In the future we will use good performance to guide our approach to permissions and enforcement.