It's important to understand your business's activities and how these might present pollution and waste hazards that could harm:
human health
the environment.
Common activities which can present hazards include:
material storage and handling
detergent use
landscaping
grinding.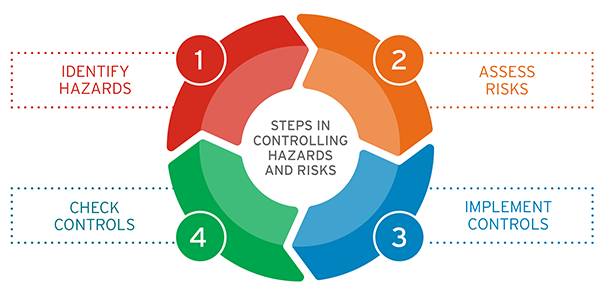 Risk activity categories
Low-risk activities
Businesses are considered to pose low risk to human health and the environment if:
they don't have polluting activities
only produce minimal domestic-type wastes that go in normal bins.
For most businesses, complying with environmental laws means ensuring:
appropriate waste removal
clean sites
keeping rubbish and chemicals out of stormwater drains.
These businesses are unlikely to have new requirements under the new laws.
Businesses with low-risk activities may include:
retail and convenience stores
offices
cafes
bars
pharmacies.
Medium to high-risk activities
Medium to high-risk activities can include:
handling and storing liquids that can leak into stormwater
disposing of chemicals that can contaminate soil, groundwater, surface water and air
receiving and treating waste
discharge of industrial waste to air, water and land.
Businesses with medium to high-risk activities may include:
dry cleaners
petrol stations
oil refineries
businesses that store or reprocess combustible recyclable and waste materials.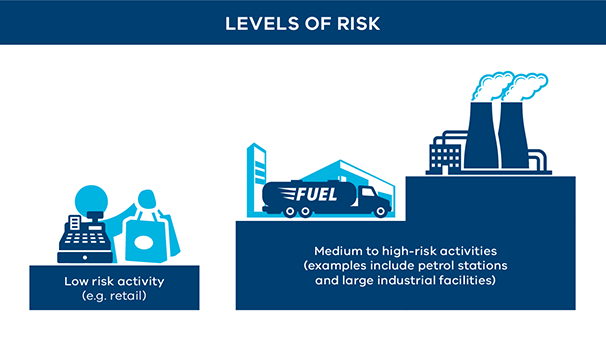 How to manage risk
Risks are present in all business activities. To comply with the general environment duty (GED), you must manage any activities that pose a risk to human health and the environment from pollution and waste.
It's your responsibility to understand how to manage risks. Read more about how to manage:
Read more about complying with the new laws
How transition to the new Act will work