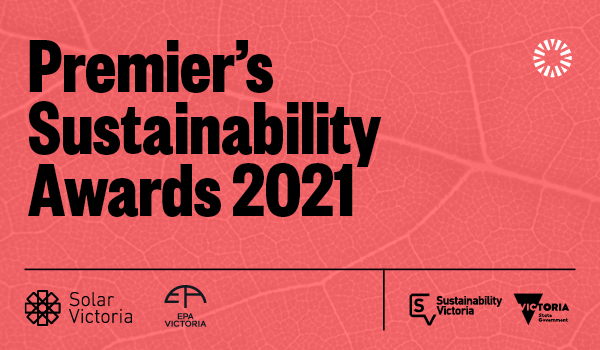 EPA Victoria is the proud sponsor of the Healthy Environment Industry Leader award.
On 1 July 2021, the Environment Protection Act 2017 was introduced to better protect Victoria's environment from harm caused by pollution and waste. An important part of the new Act is the general environmental duty (GED). The GED applies to all Victorians and requires anyone conducting an activity that poses risks to public health and the environment to understand and minimise those risks.
By sponsoring the Healthy Environment – Industry Leader Award, we want to recognise and support businesses who have taken action to protect or enhance Victoria's natural environment.
What are the Premier's Sustainability Awards?
Now in their 19th year, the awards recognise and celebrate Victorians who are leading the way in sustainable innovation and practices. The awards play a significant role in showcasing success stories that provide inspiration to the rest of the state.
As environmental sustainability becomes increasingly important, the awards seek to inspire industry, businesses, communities, local governments, schools and individuals across Victoria to take action towards a more sustainable future.
For more information, visit Sustainability Victoria.
Past winners
Last year EPA was the sponsor of the Environmental Protection Award.
Winner: Yarra Riverkeeper Association and Cleanwater Group
Project: Litter and Polystyrene Pollution in the Yarra. Yarra Riverkeeper Association and Cleanwater Group banded together to mitigate the negative effects of litter and polystyrene pollution in the Yarra.
Check out more past winners here
Reviewed 2 September 2021