Status

Active

Incident Date

4 January 2021

Locations Affected

Western metro
Key Messages
On Monday 4 January 2021, a large fire occurred at the Infrabuild metal recycling facility on Fitzgerald Road in Laverton North. Approximately 80 firefighters responded to the fire at the recycling plant shortly after midnight.
Fire Rescue Victoria (FRV) led the response. We supported FRV alongside Police, Ambulance Victoria, and Melbourne Water.
The scene was under control by approximately 3:30 am. FRV continued to pull apart the stockpile and extinguish all hot spots. The fire was out by 8:00 am.
Our role
At approximately 1:30 am, EPA was asked to support the operation by monitoring environmental impacts at the scene. We deployed mobile incident air monitoring equipment and started taking measurements at 4:30 am.
There was no impact from fire water runoff. It was captured onsite within existing water retention dams.
No significant environmental impacts to air, water or land have been detected.
Compliance and enforcement
On Friday 8 January, we issued a notice ordering Infrabuild to stop accepting combustible waste materials as defined in Management and storage of combustible recyclable and waste materials – guideline (publication 1667). The notice will stay in place until they comply with the regulations.
Environmental monitoring
During the fire incident, we monitored air quality in the area, and published the results on EPA AirWatch.
Two incident air monitoring stations were deployed in Sunshine by SES and EPA to measure PM2.5. They were placed north of the incident near residential areas potentially impacted by smoke due to the wind direction. We also operated mobile smoke monitoring equipment on one of our vehicles.
Air quality monitoring results
All through the monitoring period, air quality in the affected area was rated as 'GOOD'. The highest readings of PM2.5 were 1.7µg/m3, which is well below the 27µg/m3 trigger for 'MODERATE' air quality.
Date / time

Site 1 -

iPM2.5 (µg/m3)

Site 2 -

iPM

2.5

(µg/m3)

4/01/2021 5:00
1.4
1.6
4/01/2021 6:00
1.2
1.7
4/01/2021 7:00
No data
1.6
4/01/2021 8:00
1
1
4/01/2021 9:00
0.7
1
4/01/2021 10:00
1
1
4/01/2021 11:00
0.8
1.2
4/01/2021 12:00
1
1.4
4/01/2021 13:00
1.3
1.7
4/01/2021 14:00
1.6
2.4
4/01/2021 15:00
2.1
2.6
4/01/2021 16:00
2.2
2.2
Results from monitoring Site 1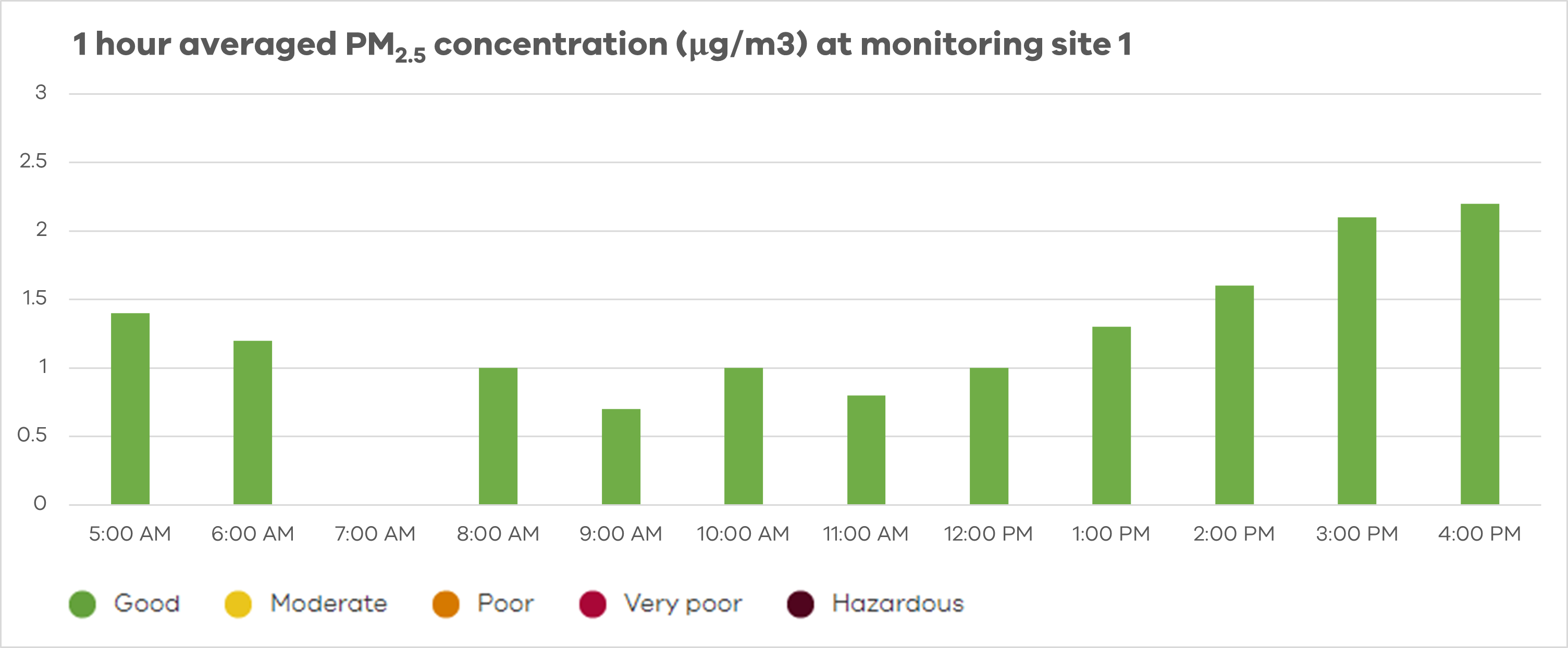 Results from monitoring Site 2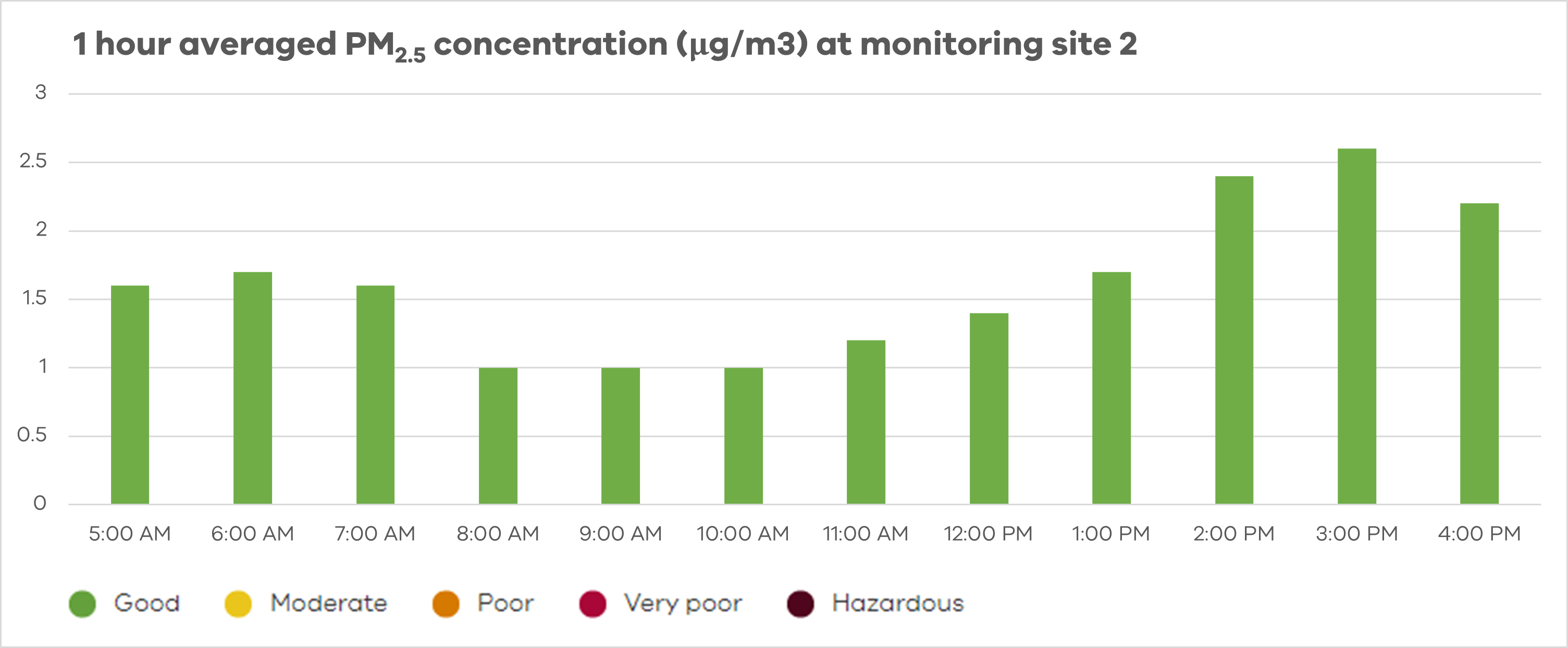 Reviewed 7 September 2021