EPA has introduced minor changes to the current electronic waste transport certificate (WTC) system. These changes introduce new fields and messges. The update will help decrease the number of unused certificates from becoming overdue.
Along with form updates, the due date for Part C is now displayed based on the date of transport plus 7 days.
Date of dispatch
In Part A of the WTC form, date of dispatch is entered by the waste producer. It is the date the producer declares the waste left their site. Date of transport, unlike date of dispatch, can be entered in advance.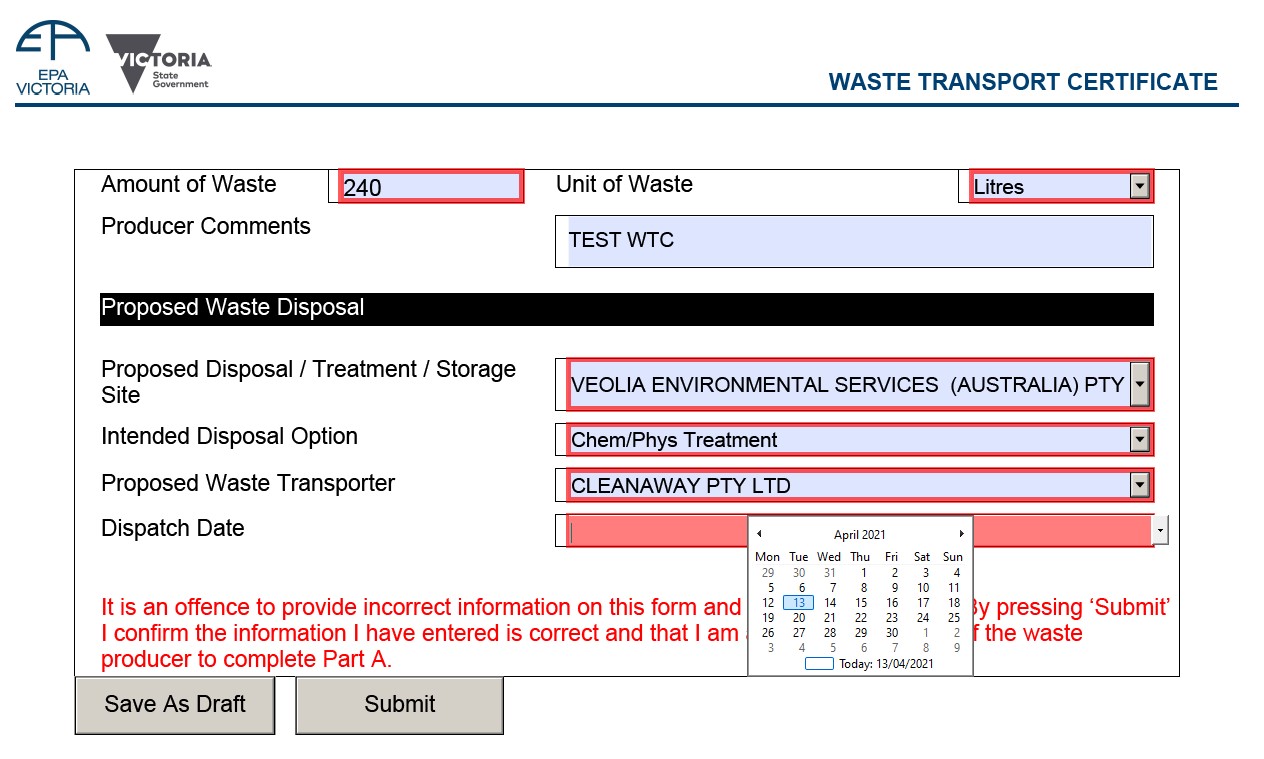 Type of package
In Part A of the WTC form, the waste producer must describe the type of package. There are no prescribed package types, the field is purely descriptive.
Waste origin
ANZSIC codes can be entered in the Waste origin field in Part A of the WTC form. The ANZSIC code used to describe the origin of the waste can be found using the ANZSIC code lookup link next to the field or the Waste code guideline (publication IWRG822.3).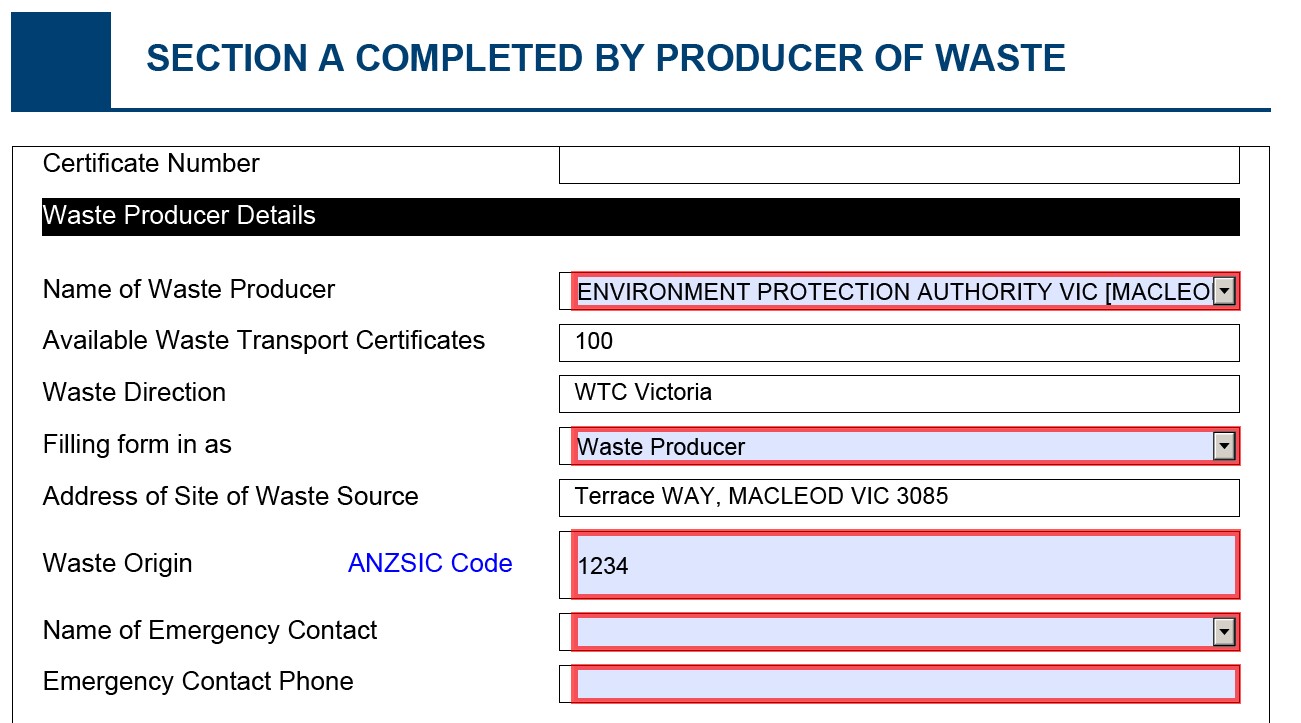 Date of transport
In Part B of the WTC form, the date of transport field represents the date the waste is transported. This field allows you to submit the form on a date different to the date waste is transported.
Driver's name
This field is now optional. This change allows forms to be completed in advance even if the driver name is unknown at the time.
Other waste receiver
Waste receivers intending to move waste to another waste receiver can select from predefined options. The form will also show clear instructions on how to complete the next steps.
Search and export fields
More fields are available in search and data exports:
Vehicle Registration Number
Date of Dispatch
Date of Transport
Submit Part C By