Firefighting training at Country Fire Authority's (CFA) regional training centres in the past has contaminated soil, surface water and groundwater at the sites.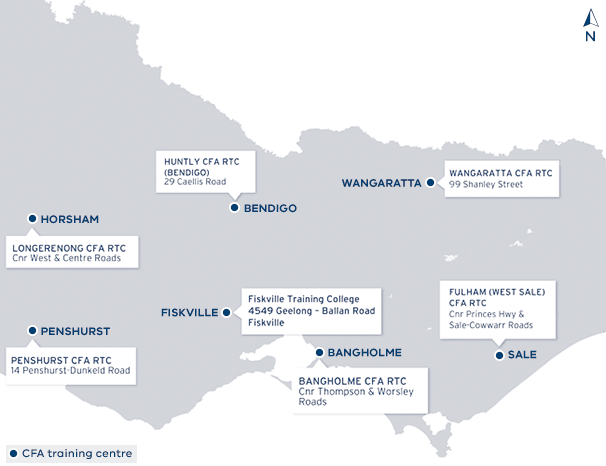 EPA has been investigating and managing contamination at seven of CFA's regional training centres:
Fiskville (now closed)
Penshurst
Wangaratta
Longerenong
Huntly
Fulham (Sale)
Bangholme.
The main contaminant that we have confirmed at these sites is PFAS. In the past, some firefighting foams contained PFAS.
CFA has not used firefighting foams containing PFAS since 2007.
CFA closed the Fiskville training centre in 2015. They have decommissioned and are finalising cleanup of the site.
Read next
CFA training sites: EPA's role