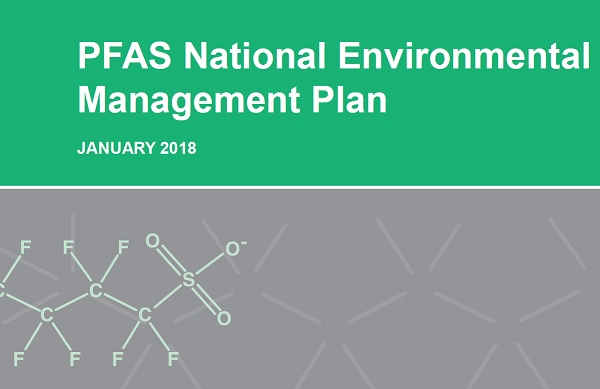 How PFAS have been used
Per- and poly-fluoroalkyl substances (PFAS) have been used in applications such as firefighting foams, textile treatments for upholstery and clothing, paper products and electroplating.
Some PFAS have been globally identified as chemicals of high concern to human health and the environment, particularly due to their persistence and bioaccumulation.
NEMP
Australia's Environment Ministers have endorsed the country's first PFAS National Environmental Management Plan (NEMP). The PFAS NEMP provides governments with a consistent, practical, risk-based framework for the environmental regulation of PFAS-contaminated materials and sites. The PFAS NEMP has been developed as an adaptive plan, able to respond to emerging research and knowledge.
Environment Ministers agreed in November 2016 that all jurisdictions have a critical role to play in developing nationally consistent standards for managing environmental contamination by PFAS. Drafting of the plan began at the Environmental Regulators PFAS summit in Melbourne on 4–5 April 2017, hosted by EPA Victoria, on behalf of EPAs Australia and New Zealand, and the Australian Government Department of the Environment and Energy.
The summit, which attracted more than 100 participants, involved regulators from all Australian jurisdictions and national and international experts on the environmental regulation of PFAS.
NEMP consultation
On 8 August 2017, HEPA, through its member jurisdiction websites published a consultation draft of the PFAS NEMP, together with a one-page guide. These websites included a call for written submissions, with an optional response template. There were over 180 responses, including more than 80 submissions.
During August and September 2017, EPA Victoria, under the direction of HEPA, organised and ran consultation sessions in Melbourne, Hobart, Canberra, Sydney, Brisbane, Darwin (including a live videostream to Katherine, NT), Perth and Adelaide.
The PFAS NEMP establishes a practical basis for nationally consistent environmental guidance and standards for managing PFAS contamination. The plan has been developed by all jurisdictions and recognises the need for implementation of best practice regulation through individual jurisdictional mechanisms.
NEMP next steps
The PFAS NEMP is a reference on the state of knowledge related to the environmental regulation of PFAS. It represents a how-to guide for the investigation and management of PFAS contamination and waste management, including recommended approaches, which will be called upon to inform actions by EPAs and other regulators.
PFAS National Environmental Management Plan (January 2018) (PDF)
A Guide to the PFAS NEMP (PDF)
The PFAS NEMP includes a program of future work that is expected to address key gaps later in 2018, as well as other important gaps through longer-term research activities.
Reviewed 10 December 2021