Step one: Open the portal
Open the EPA portal.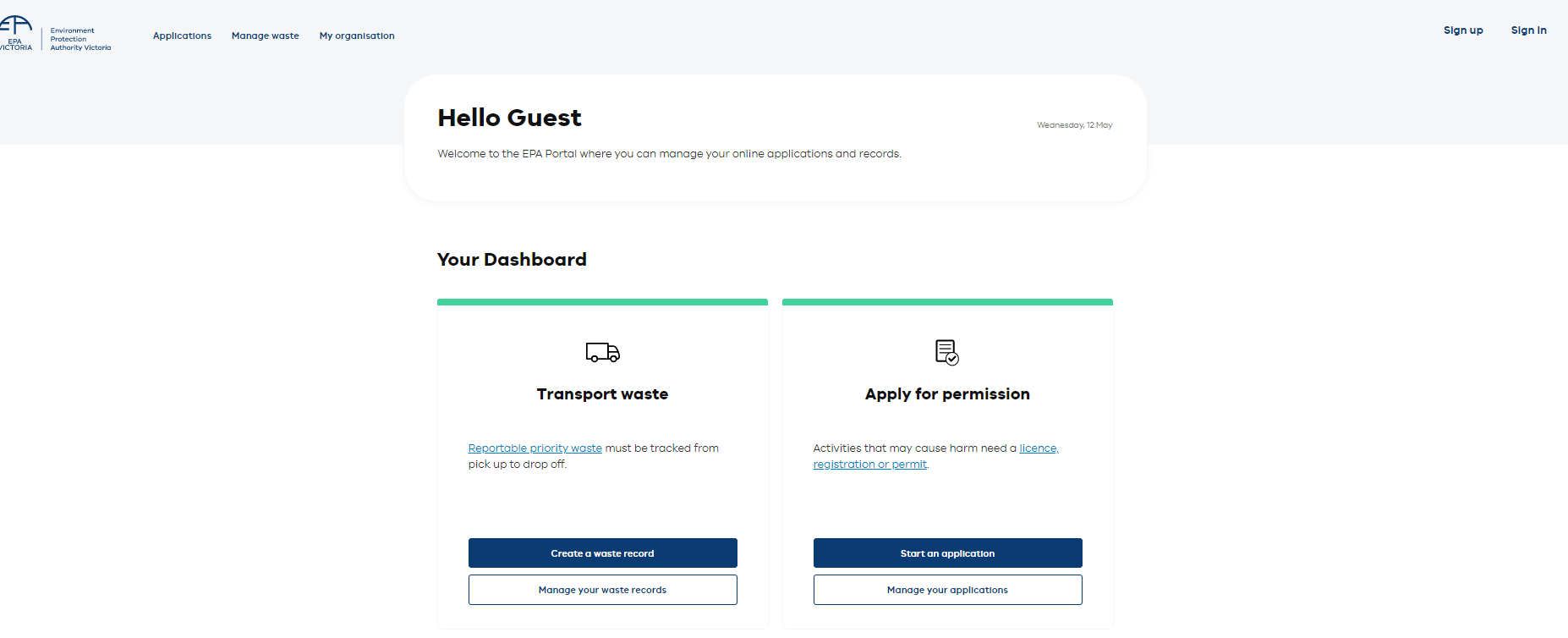 Click Sign up in the top right-hand corner of the screen.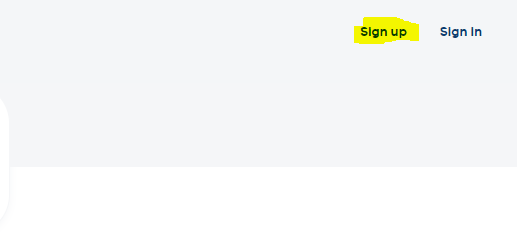 Step two: Complete signup form
Enter your first name, last name and email address. Read the terms and conditions and tick the I agree box.
Click Sign up to complete.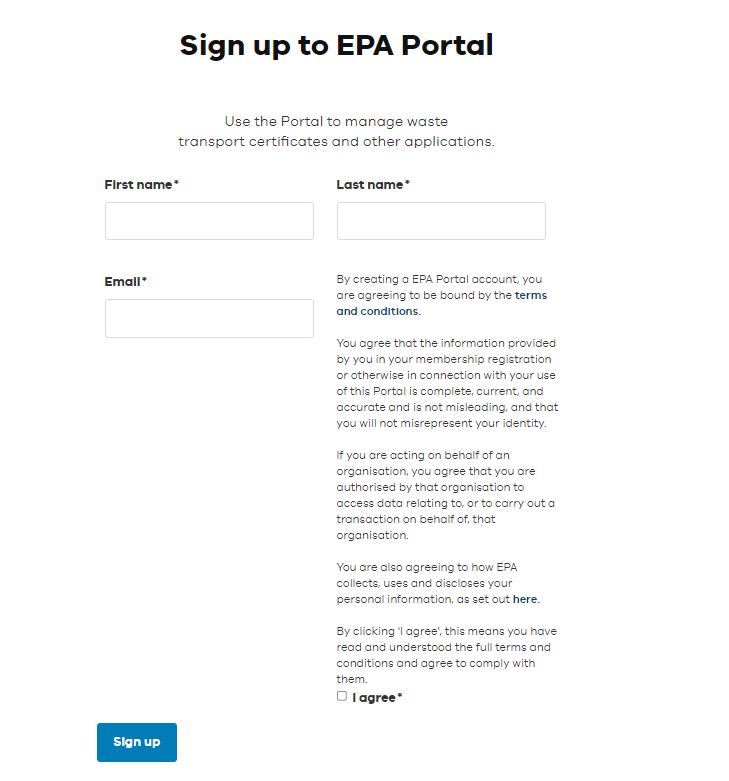 Step three: Confirmation screen
A confirmation screen will appear to advise that a verification email has been sent to you.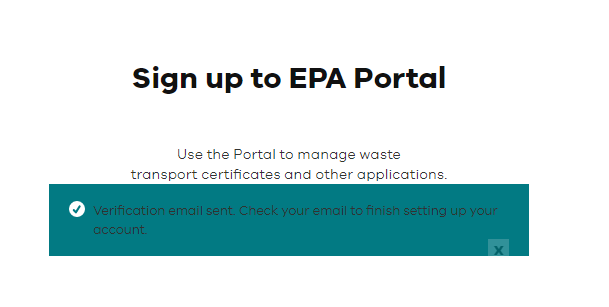 Step four: Check and open email from EPA
Sign into the email account you used to sign up to the Portal.
Open the email from EPA and click Create your password.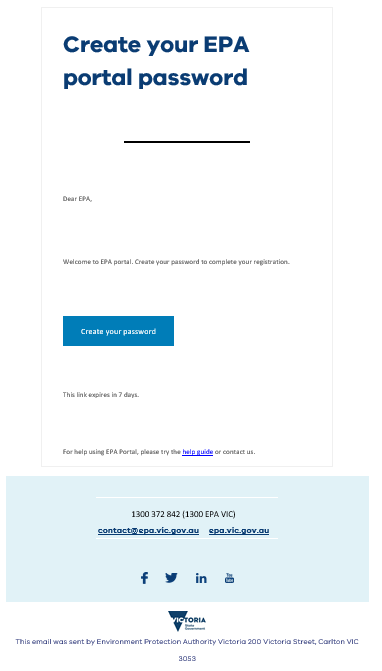 Step five: Create password
Enter your new password into the box. Be sure to meet all the listed requirements for the password. Repeat your new password in the second box.
Click Create my account.
Step six: Log in
Once your account has been successfully created, you'll be returned to the main login screen. Click on Sign in on the top right-hand corner of the screen.

Enter your email and password and click Sign in.