The West Gate Tunnel Project (the project) will deliver an alternative river crossing to the West Gate Bridge. It aims to remove trucks from residential streets.
The project design includes:
widening the West Gate Freeway
twin tunnels between the West Gate Freeway to the Maribyrnong River
a bridge over the Maribyrnong River and elevated motorway, with direct access to the port
smart technology linking to other freeway management systems
new and upgraded cycling and walking paths.
Construction on the project began in 2018.
Environment management plans for West Gate Tunnel Project spoil
EPA has approved three environment management plans (EMPs) – one from Hi-Quality, another from Western Soil Treatment (WST) and a third from Cleanaway Operations Pty Ltd.
These EMPs are part of their applications to receive tunnel boring machine (TBM) spoil from the West Gate Tunnel Project.
Our highest priority is to prevent harm to the community and our environment. EPA can only approve an EMP when satisfied it, together with existing Regulations, provides enough protection from pollution and waste.
All approved EMPs are published on our website along with an assessment report about our approval decision.
EPA is not responsible for the ultimate decision on where the TBM spoil from the project goes.
EPA will strictly monitor compliance with approved EMPs and hold any site receiving spoil from the West Gate Tunnel Project to account.
Soil disposal from the West Gate Tunnel Project at Hi-Quality site in Bulla
Both EPA and an independent environmental auditor maintained oversight during the construction of the Bulla Spoils Facility. This oversight continues during it's operation.
The facility started receiving spoil from the project in early March 2022 and the spoil is subject to a rigorous testing process (PDF 1,276KB). EPA also makes testing results available online as they become available (below).
Spoil testing results
The EPA approved environmental management plan (EMP) for the Bulla Spoils Facility specifies clear limits for PFAS and other contaminants. Testing results are provided to EPA by the 21st day of the following month.
Spoil testing results to 8 June 2022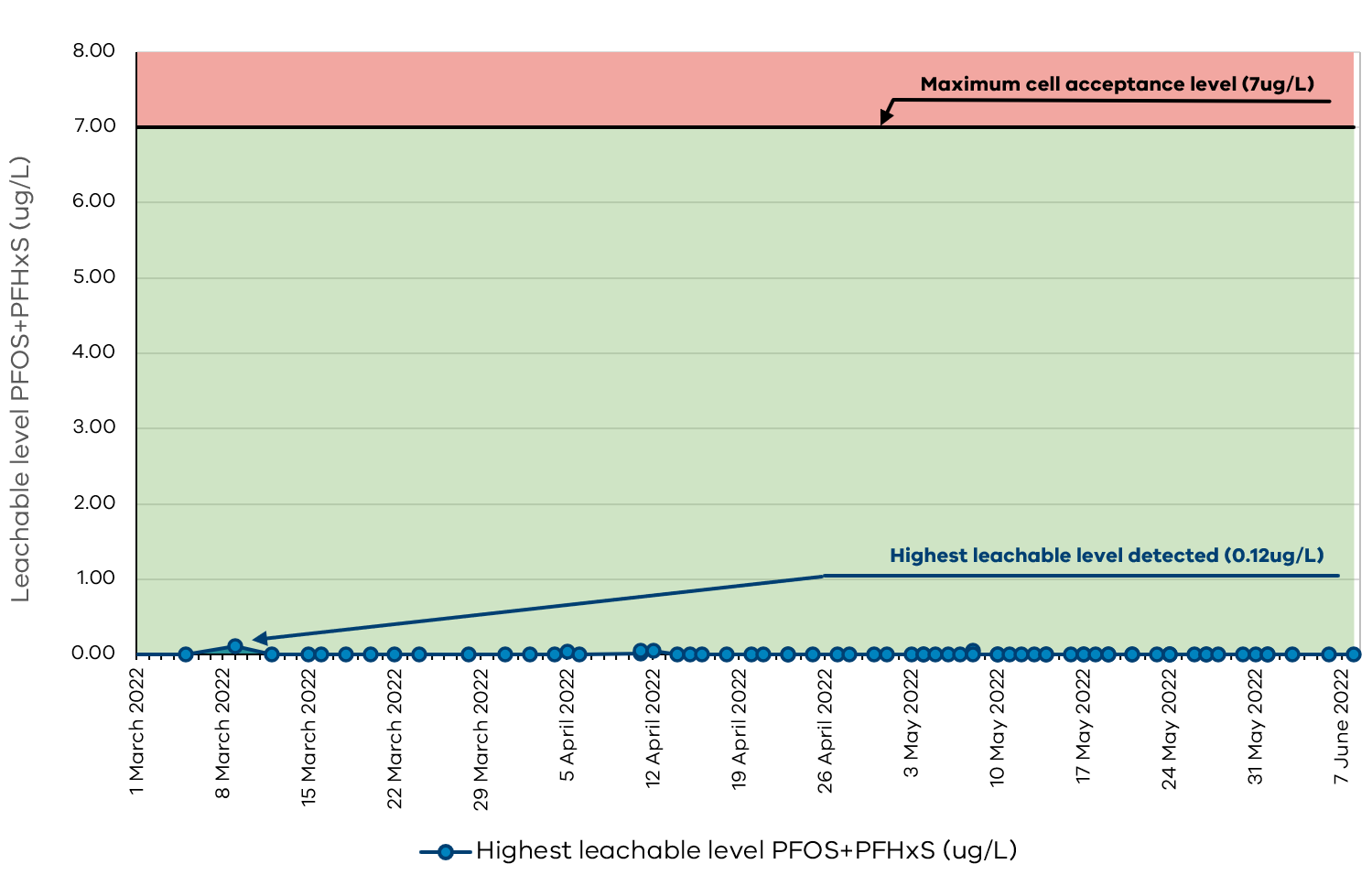 A breakdown of the highest leachable levels of PFOS+PFHxS, PFOA, the volume of soil and number of samples tested is also available: West Gate Tunnel Project - Spoil testing results to 8 June 2022 (PDF 178KB).
All other contaminants are within background levels.
Detailed testing results are also available.
EPA has begun a series of community information sessions, with the next session scheduled for 5 July 2022 between 6:00 pm and 7:00 pm.
Updates and progress on the project will be regularly shared via this site, please visit us again for more information. For more details on Hi-Quality's activities please visit their website.
Questions and answers