Receivers of waste can reject a transporter request by using the reject waste function in Waste Tracker.
You can reject waste for various reasons including:
the amount of waste exceeds permission
different classification or contaminants
waste characteristics
incorrect waste classification
didn't receive the waste as expected
conflicts with the organisation's policies and procedures.
Step one: Log in
Log in to the EPA portal.
Step two: Open the Manage waste menu
In the Manage waste menu, choose the Waste receiver dashboard.
Step three: Waste receiver dashboard
In the Waste receiver dashboard, you'll see a list of your waste records.
To search for the waste record, enter the waste record ID in the search box and click the magnifying glass.
Step four: Reject waste
Find the relevant waste record in the Waste receiver dashboard.
Click the arrow to the right of the waste record and select Reject waste.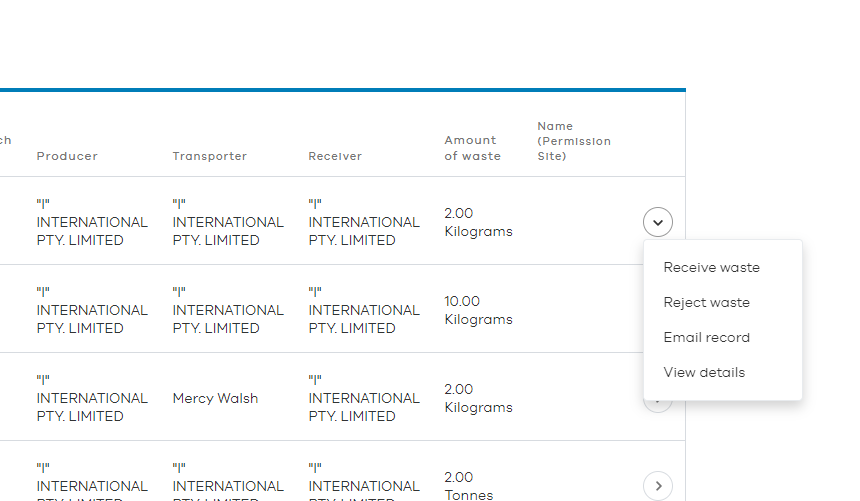 Step five: Review details
Review the information in the waste record.
Scroll to the bottom of the screen and select the reason for rejecting the waste. Choose a discrepancy reason, if relevant.
Include any other relevant information into the Additional information field.
Step six: Reject waste
Select Reject to complete the rejection of the waste or the assignment.
A confirmation screen will appear to confirm the waste record has been successfully rejected.
Read more