Background
Bradbury Industrial Services Pty Ltd had operated a solvent waste treatment facility at 16-18 Thornycroft Street, Campbellfield since 2014.
Following a large industrial fire in April 2019, EPA used powers under the Environment Protection Act 1970 in August 2020 to intervene and commence a cleanup of the site taking steps to ensure no further offsite harm could come to the local environment or the community.
It is estimated there is approximately 5,000 cubic metres of burnt chemical waste, an unstable office structure and building material remaining on the site (sludge, concrete, steel and other material).
The safety of the community and local environment continues to be our priority.
Phase 1 Nearing Completion
Works have been underway since late March and Phase 1 of the cleanup is nearing completion.
Works completed to date include:
completion of risk planning and methodology documentation, including regular site visits from occupational hygienist, fire engineer and environmental consultant
demolition of remaining fire damaged buildings and infrastructure
assessment and removal of waste, residual vessels and dangerous goods.
The site is expected to be fully cleared above ground by mid-July. All waste removed from site has been transported to an appropriately licensed facility for disposal.
Planning for Phase 2 is currently underway. This phase includes subsequent assessment and remediation of contamination posing risks to human health and the environment.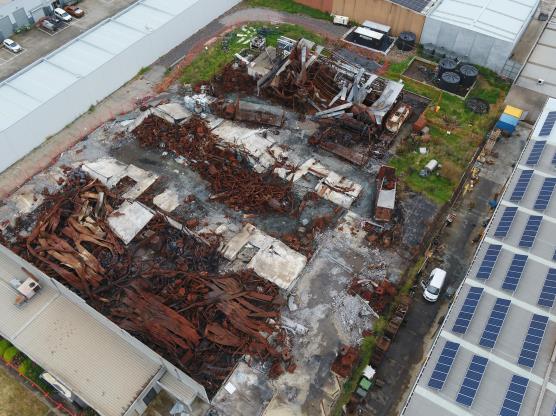 December 2020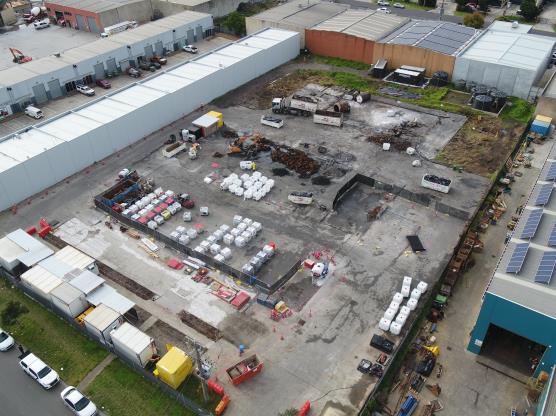 July 2021