28 September - 11 October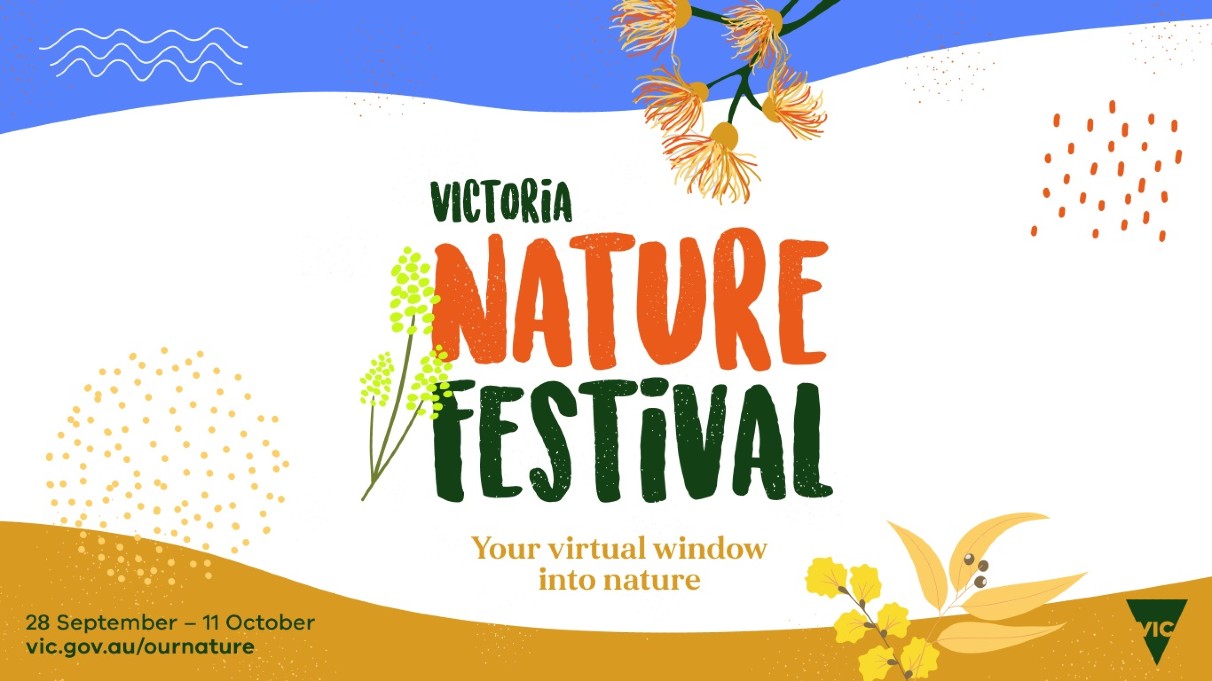 EPA is proud to be part of the inaugural Victoria Nature Festival. This year's festival is going online these school holidays and will encourage Victorians to reconnect with nature close to home. The festival is running from Monday 28 September until Sunday 11 October, and features a range of safe, free nature-based virtual events and activities for all ages.
The Victoria Nature Festival program has events from Traditional Owners, Zoos Victoria, Parks Victoria, the Royal Botanic Gardens, Phillip Island Nature Parks and more. They include:
the world-famous Phillip Island Penguin Parade
a nature walk with the Eastern barred Bandicoot
a search for endangered hooded plovers
a tour of the Budj Bim National Park.
As part of the festival, we are presenting:
The podcast series Science in Government: then, now and what next? Presented by Victoria's Lead Scientist, Dr Amanda Caples and EPA Victoria's Chief Environmental Scientist, Dr Andrea Hinwood, this podcast series profiles a variety of science professionals working within the Victorian Government; what they studied along the way, what roles they have now and what scientific developments they look forward to in the future.
Our Environmental Science Series webinar, Sound thinking for a quieter environment – managing noise around us. Guest speaker and acoustics researcher Marion Burgess AM explores the main types of noise pollution in our urban areas, and how we can use science to help to determine their effects, and how to minimise or manage their impacts.
View the full festival program.