Step one – Log in
Log in to the EPA portal.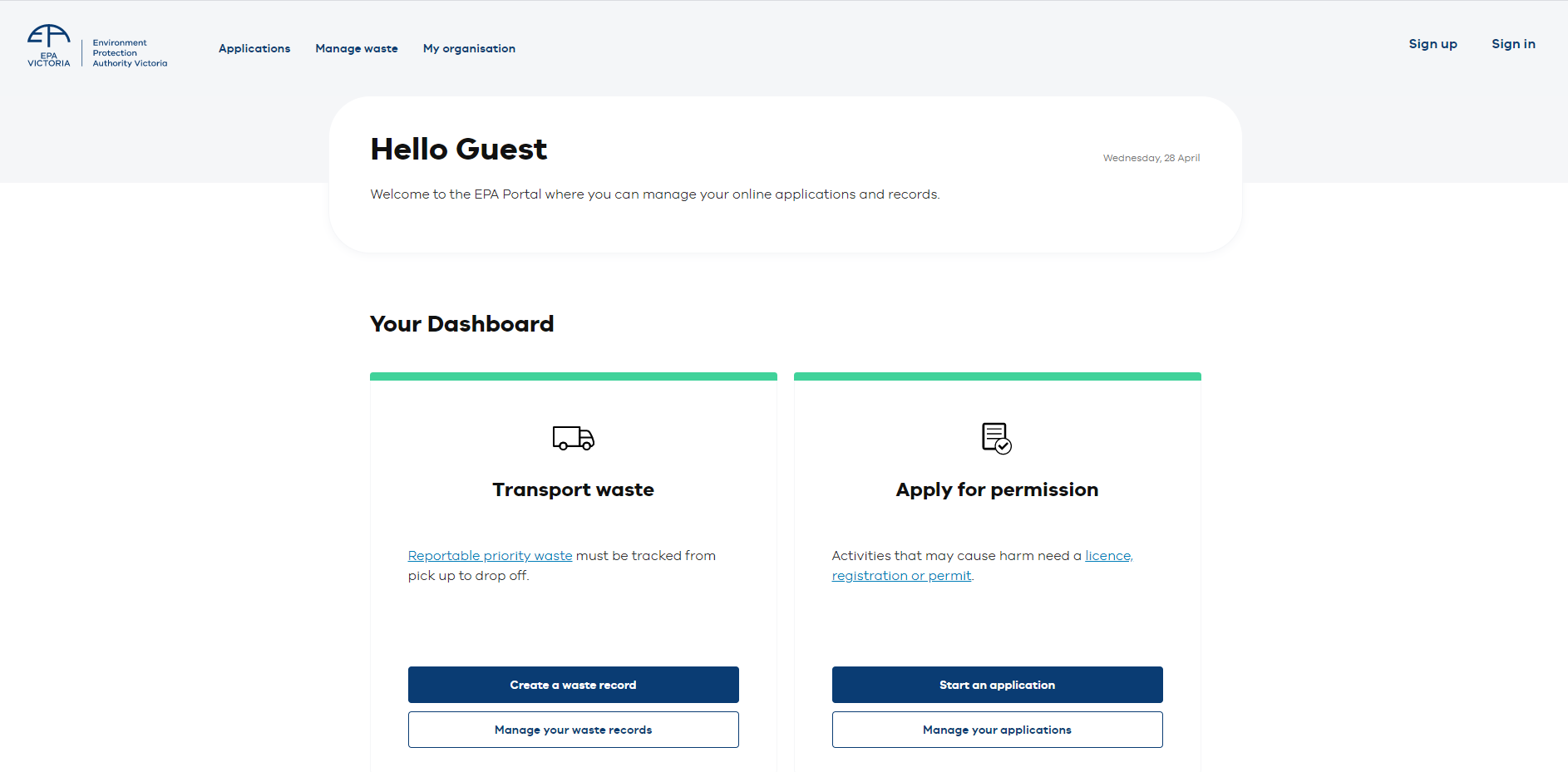 >
Step two – Open the Manage Waste menu
In the Manage Waste menu, select the Waste driver work list.
Step three – Drop off
In the Waste driver work list click the My grouped waste records tab.
Find the grouped waste record ID you would like to drop off. Click the arrow next to the record and select Drop off.
Tip: Make sure you pick up (or reject) each of the individual waste records in the group and enter the relevant fields, before you drop off the grouped waste record.
Step four – Check details
Check the details you've entered are correct and tick the box to confirm you're authorised to transport waste.
Click Submit.
Step five – Confirmation
A confirmation screen will appear to show the waste has been dropped off.
Read more
Waste Tracker guidance for drivers and transporters