In Waste Tracker, an assignment means a waste pick-up job. A driver can reject an assignment to pick up grouped waste in Waste Tracker without rejecting the grouped waste record itself.
If you reject an assignment, the job will go back to the administrator and be given to another driver.
Step one – Log in
Log in to the EPA portal.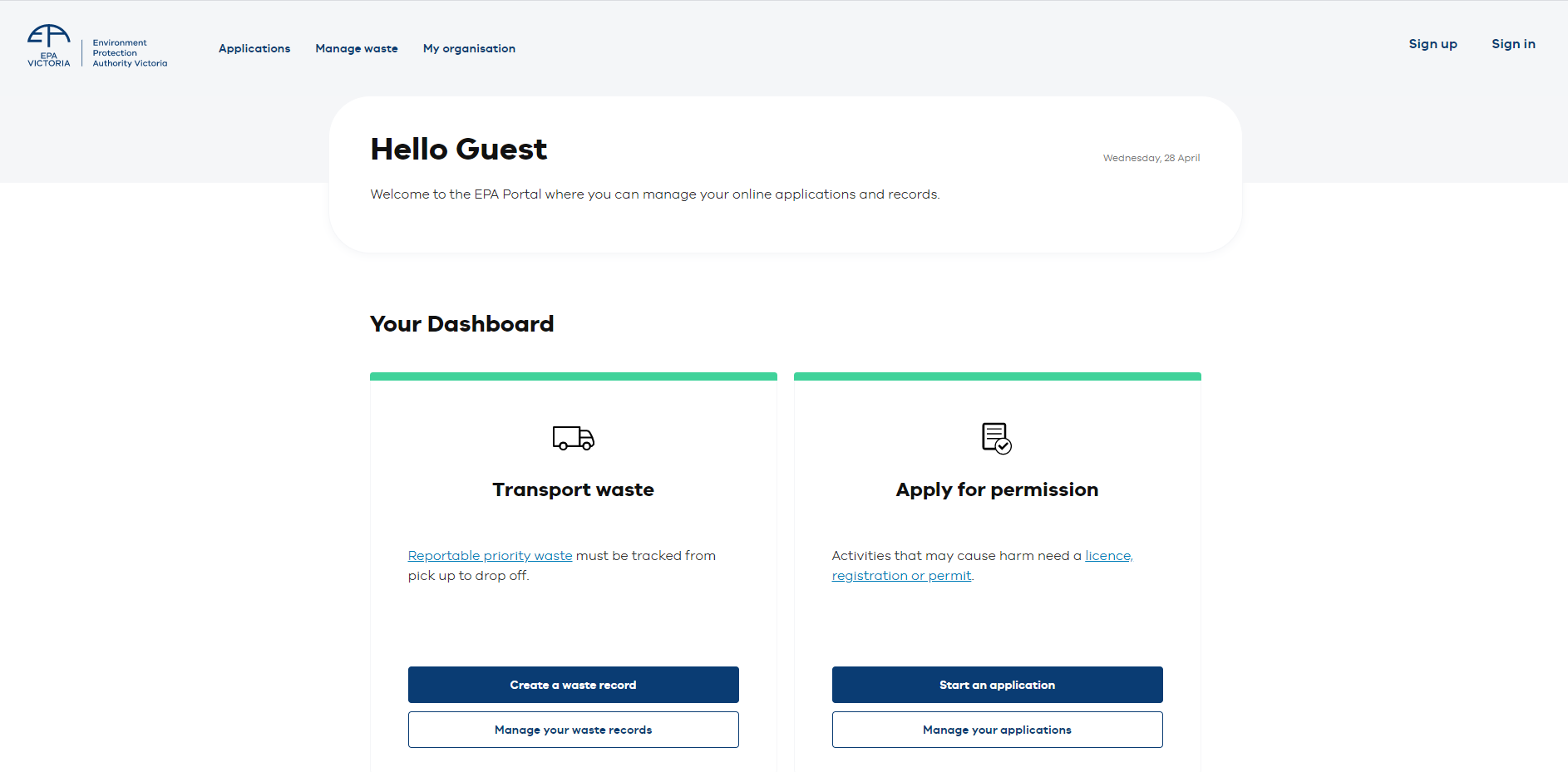 Step two – Open the Manage Waste menu
In the Manage waste menu, choose the Waste driver work list.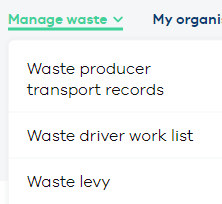 Step three – My grouped waste records
In the Waste driver worklist select the My grouped waste records tab.

Step four – Select grouped waste record
Find the Grouped Waste Record ID assignment you want to reject. Click the arrow to the right of it and choose Reject Assignment.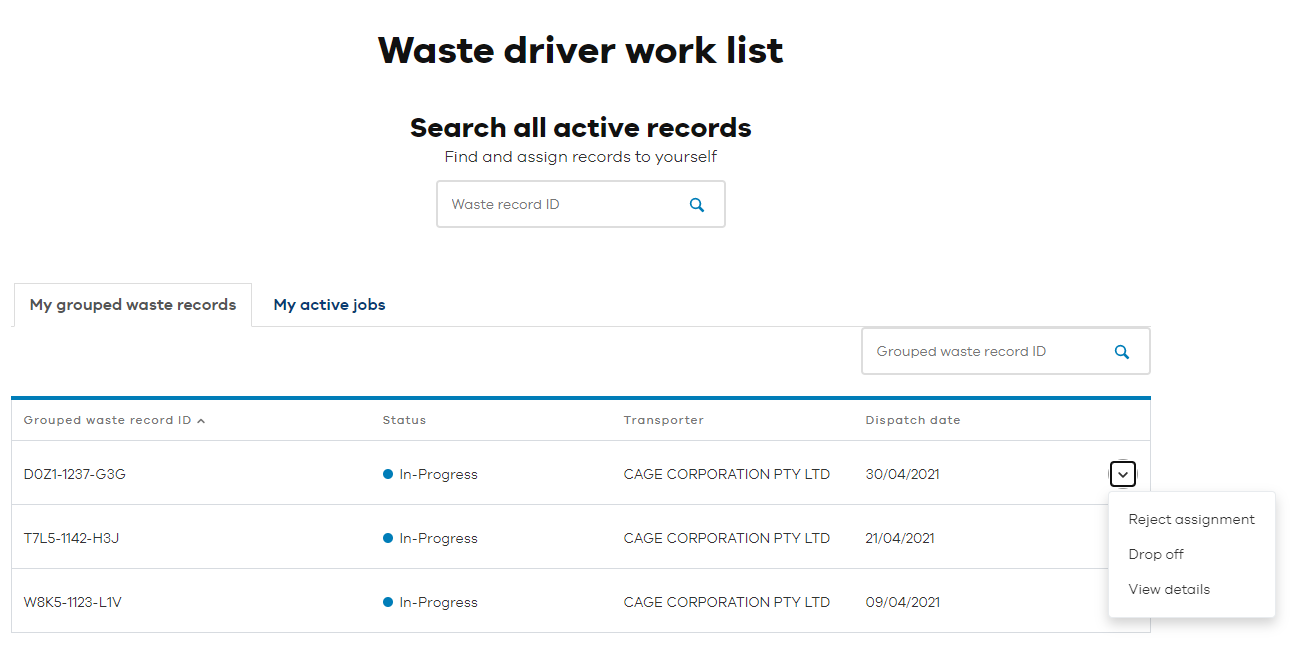 Step five – Reject assignment
In the reject grouped waste record assignment screen, use the drop-down arrow in the Rejection field to choose the reason you're rejecting assignment. You must choose a reason.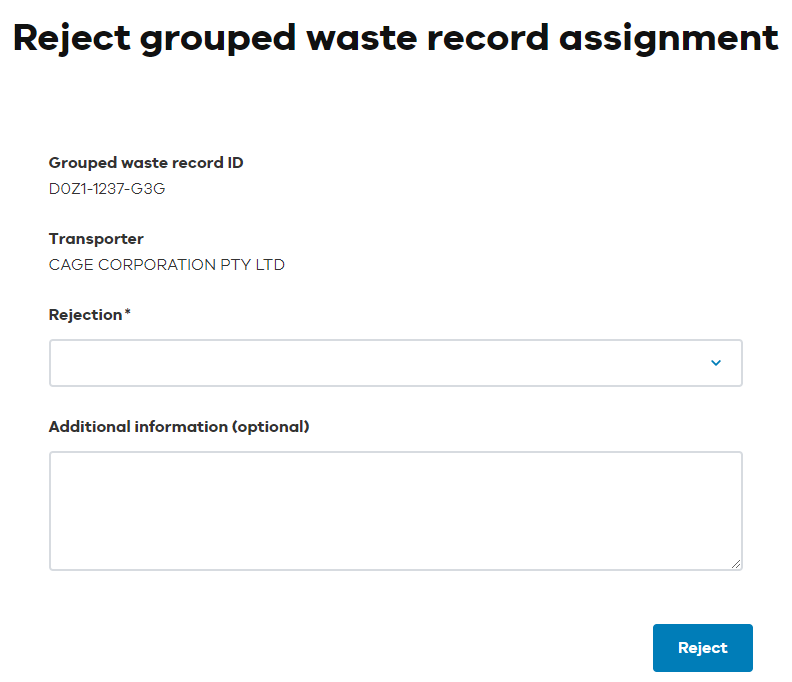 Click Reject to finalise.
Note that the grouped waste record assignment will return to the transporter who assigned the driver. The transporter can then assign another driver to the grouped waste record.
Read more