A driver may reject waste assigned to them various reasons including:
amount of waste exceeds permission
different classification or contaminants
waste characteristics
incorrect waste classification
conflicts with the organisation's policies and procedures.
Step one: Log in to the EPA portal
Log in to the EPA portal.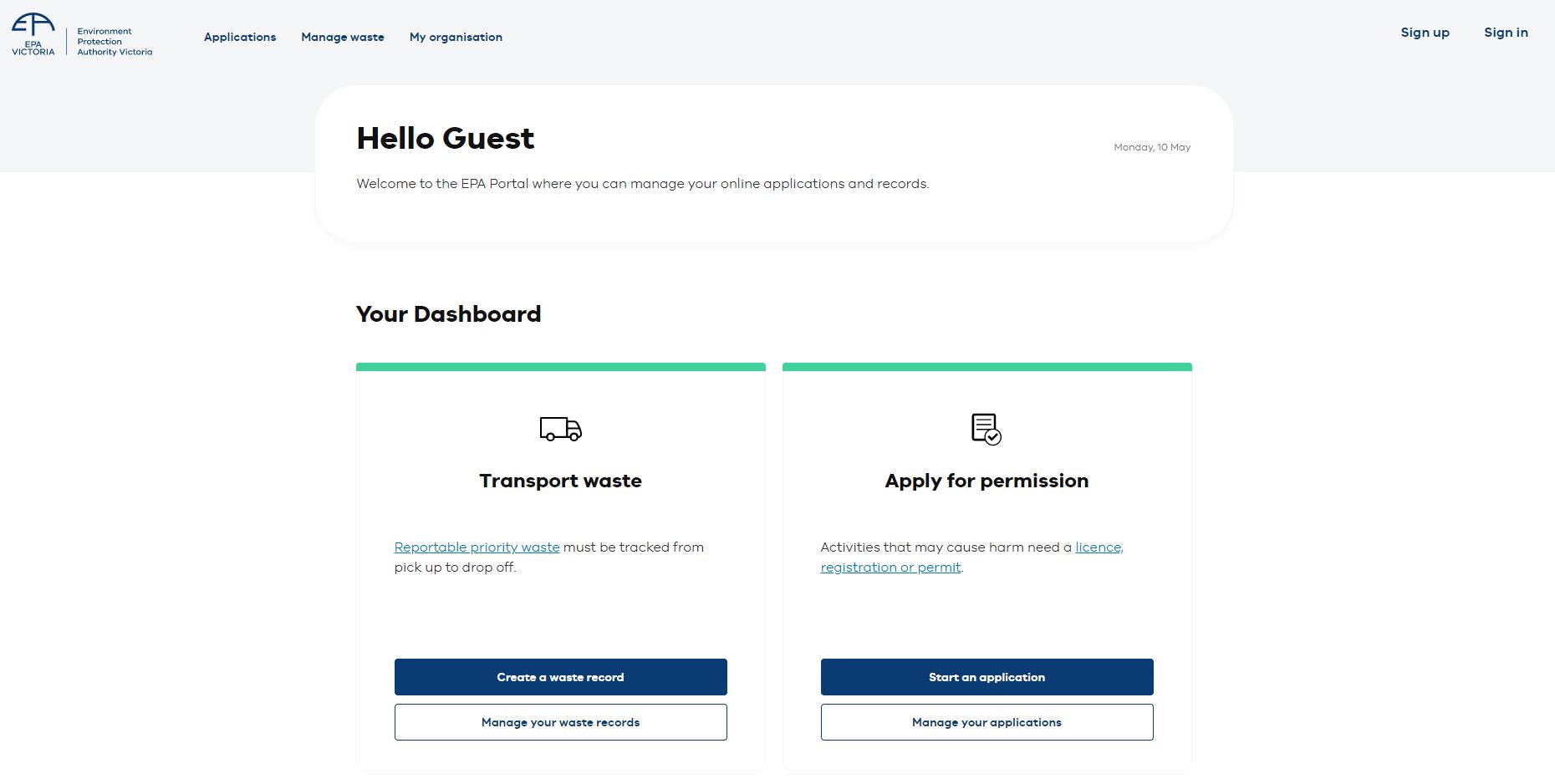 Step two: Choose the waste driver work list
Choose 'waste driver work list' from Manage waste tab.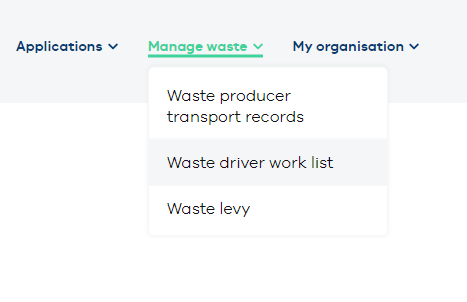 Step three: Find the waste record
In the Waste driver worklist, you'll see a list of your waste records.
Find the waste record you want to reject.
Tip: To find a record, enter the waste record number in the search bar and click the magnifying glass. You can also sort by clicking any of the column headings.
Step four: Reject waste
Use the drop-down menu to the right of the waste record and choose Reject waste.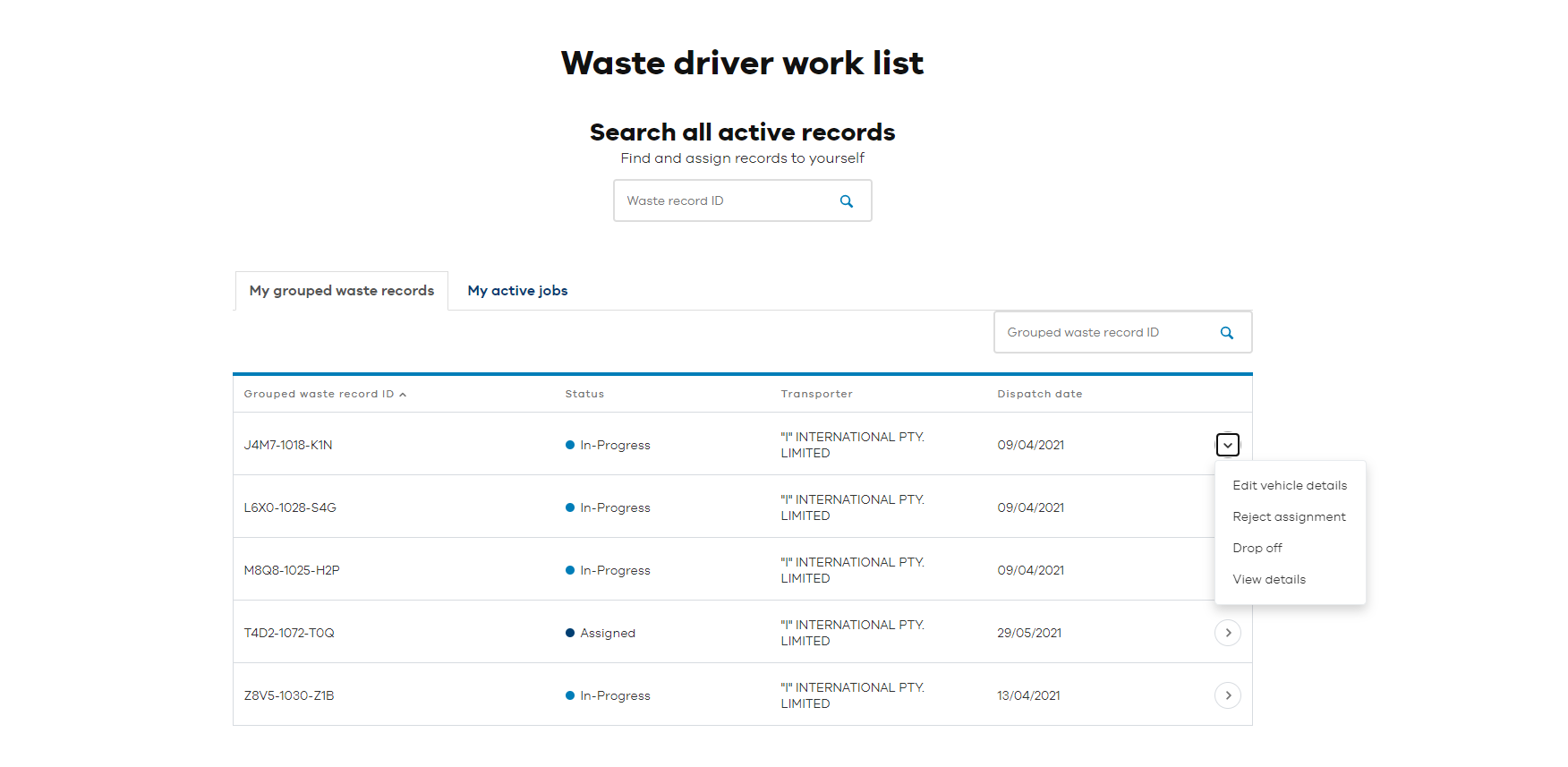 Step five: Review information
Review the information in the waste record.
Scroll down to the reason for rejection at bottom of the screen.
Step six: Choose rejection reason
Choose the reason for rejecting the waste.
For example, if there is a discrepancy in the waste record, or if you are not permitted to carry the waste type. You can choose the relevant discrepancy from the drop-down menu.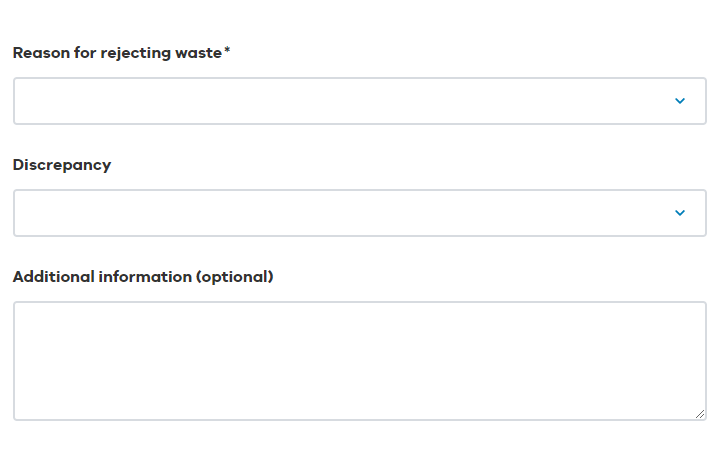 Use the Additional information field to add any other relevant information.
Click Reject to reject the waste.
Step seven – Confirmation
A confirmation screen will appear to show the waste record is rejected. The waste record will no longer appear in the Waste driver worklist.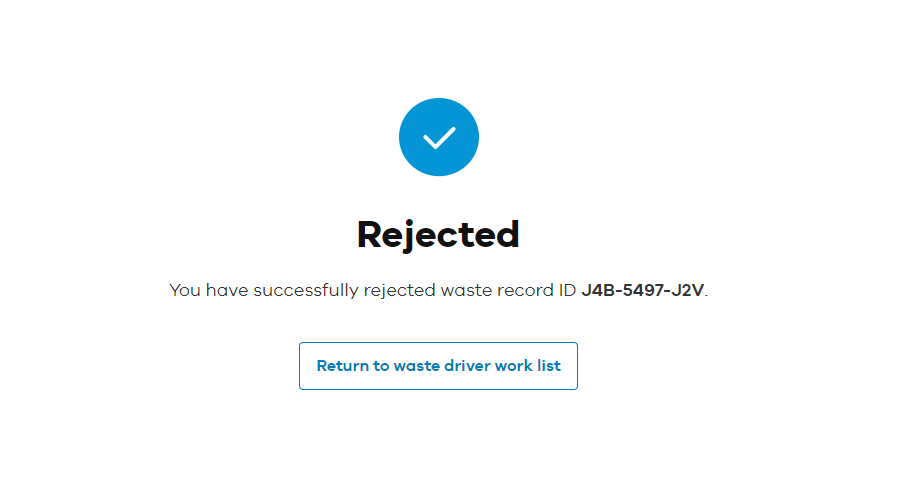 Tip: If you reject a record in error, you can search for and re-assign the record to yourself.
Read more