Step one: Log in
Log in to the EPA portal.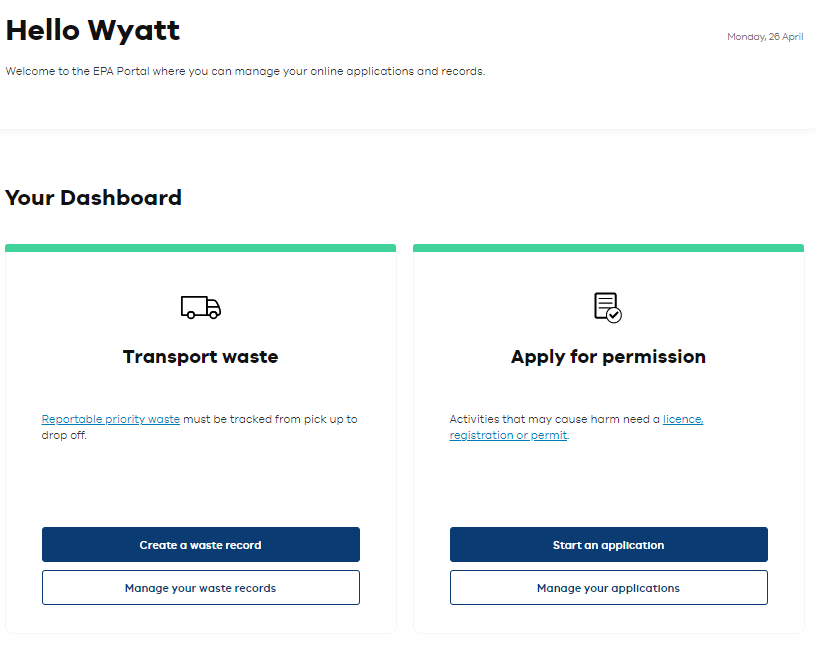 Step two: Open the Manage waste menu
In the Manage waste menu, choose the Waste driver worklist.
Step three: Waste driver worklist
Click on the My active jobs tab in the Waste driver worklist.
To find the waste record enter the number in the search bar and click the magnifying glass. You can also sort by clicking the waste record ID or status column headings.
Step four: Select record
When you find the right record ID, click the down arrow next to it and choose Reject assignment.
Step five: Reject waste record assignment
Review the information and scroll down to the Reject assignment section. Click on the arrow in the rejection box to choose the reason for rejecting the assignment.
Add any other information in the additional information box and click Reject.
Step six: Confirmation
A confirmation screen will appear showing the assignment has been rejected.
Read more