As a transporter of waste, you can cancel an invitation to a driver. You and the driver must be connected in the EPA portal. Transporters can invite, add or remove drivers when needed.
Step one: Log in
Log in to the EPA portal.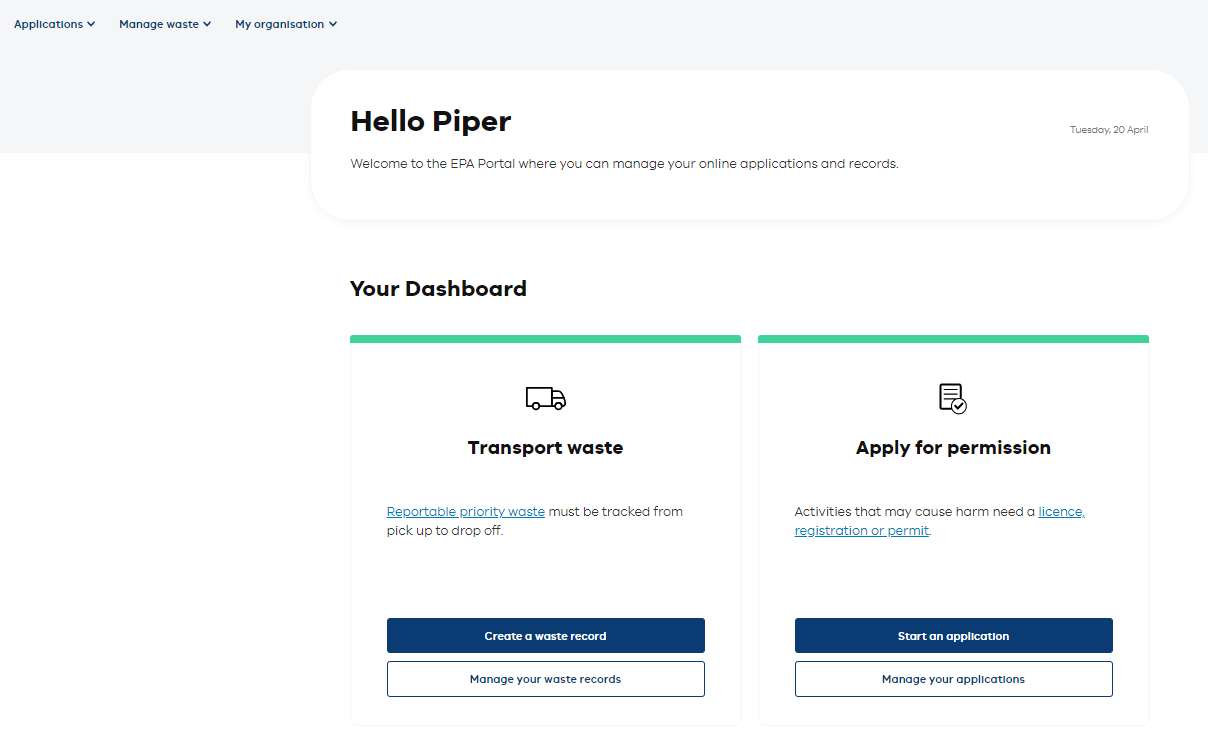 Step two: Remove driver
Open the My organisation tab on the top menu and select Add or remove waste drivers.
Select Add or remove waste drivers.
A list of all drivers linked to the transporter's account and their status will display.
To cancel an invitation, click the arrow to the right of the driver's name and click Cancel request.
Step three: Confirm cancellation
To confirm you want to cancel the invitation, click Confirm.
A confirmation screen will appear to confirm the invitation is cancelled.
Click Go back to add or remove waste drivers.
In the list of drivers, the invitation will appear as Cancelled.
Note that if a driver's already accepted an invitation, you can't cancel it. You'll need to remove the connection with the driver.
See the instructions for Transporter removes driver connection.
Read more