Step one: Log in
Log in to the EPA portal.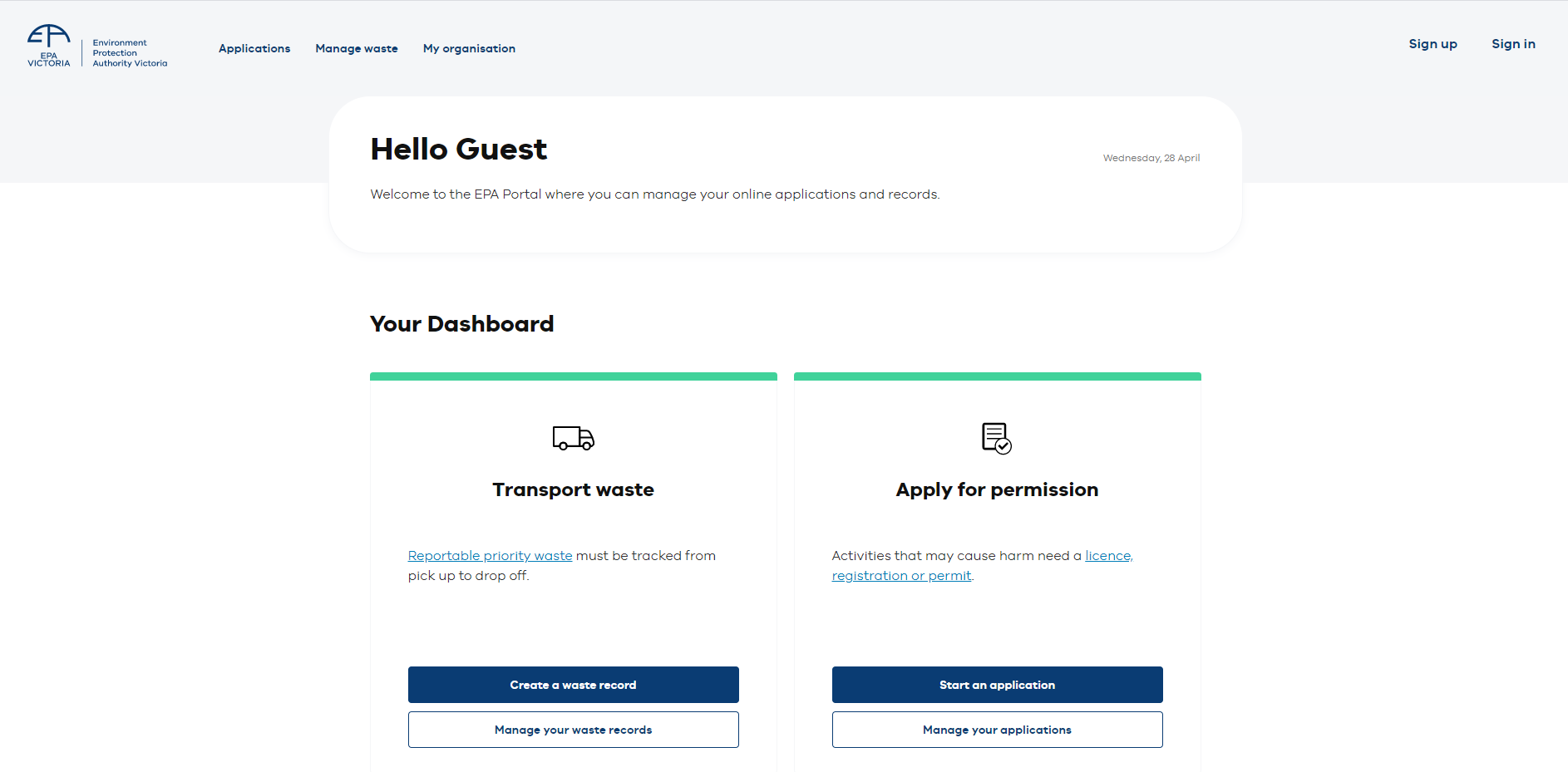 Step two: Open the Manage Waste menu
In the Manage waste menu, choose the Waste transporter dashboard.
Step three: Waste transporter dashboard
In the Waste transporter dashboard click on the My grouped waste records tab.
Find the grouped waste record you would like to view. Click the arrow next to it and choose View and edit details.
Note: The Number of Waste Records column shows how many individual records are in the grouped waste record.
Step four: View and edit details
In the View and edit details screen, click the arrow next to the grouped waste record you want to view and choose View details.
Step five: View grouped waste record
A pop-up window showing the details for the grouped waste record you chose will appear.
The information you'll see includes:
producer details
waste details
pickup address
requested transporter and receiver.
Read more
Waste Tracker for drivers and transporters