Gas can leak from closed landfills. This can be a risk to human health and the environment.
There are closed landfills, known as 'closed Sunshine landfills', near houses and businesses in Albion and St Albans. Brimbank City Council tested the closed landfills to ensure they weren't a risk to the environment or human health.
Testing showed the sites don't present an immediate risk. However, the council is doing further testing to make sure the community is safe.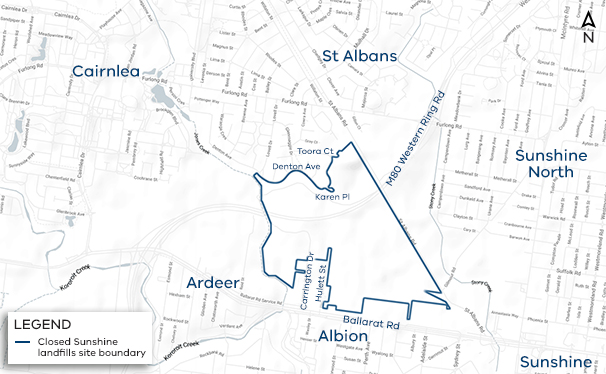 Map of closed Sunshine landfills.
Get more information about closed Sunshine landfills
Contact Brimbank City Council:
Contact EPA or phone us on 1300 372 842. We're here 24 hours.
Read the community information sheet (publication 1837).
Victoria Unearthed has more information about:
land
groundwater
past business listings
contamination
Read next
Closed Sunshine landfills: EPA's role and enforcement action
Environmental and health monitoring at closed Sunshine landfills